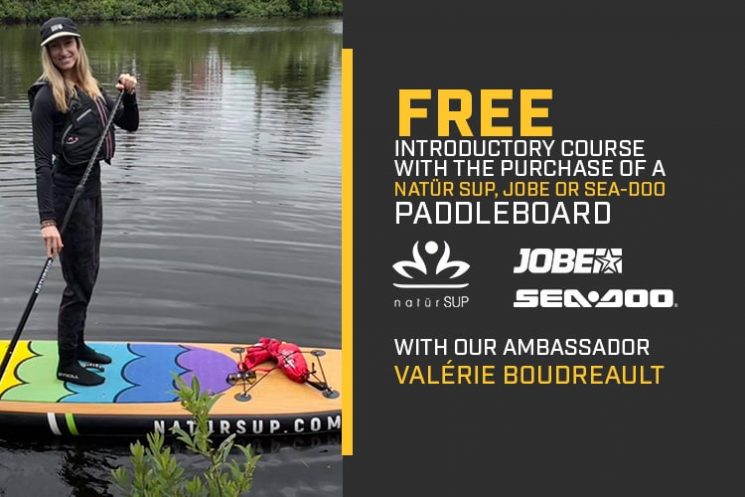 Paddleboarding is an increasingly popular water sport in Quebec. The process is simple: standing on a long board, you glide on the water by using a large paddle.
Interested? You should know that Sports DRC owns several brands of paddle boards, such as Sea-Doo, natür SUP and Jobe. Get yours now and take a free introductory course with our ambassador Valérie Boudreault!
A native of Saguenay-Lac-Saint-Jean, Valérie is a kinesiologist. She teaches yoga classes on paddleboard. You can follow her on Instagram, via the @namaste.batinse account
It's time to familiarize yourself with this new sport, to learn more about its practice, for safe outings on the water.